Looks like September is around the time GoPro will offer up its latest and greatest camera.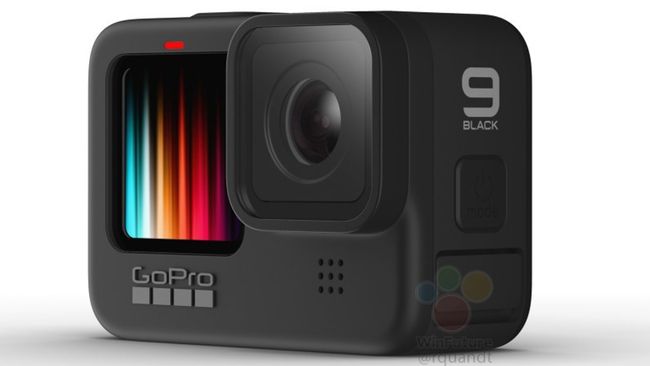 The Hero 9 Black is expected to come with a new 1.4in front display, in addition to a larger 2.27in one on the back. It's also expected to have a brand new sensor for the first time in eight years, moving up in resolution from the usual 12MP to 23.6MP, which could see it capable of shooting 5K video.
As key specifications for the new flagship action camera have now leaked. The key differences between this and the existing GoPro Hero 8 Black, appear to be:
• A new 20 megapixel sensor (up from 12MP on the Hero 8)
• Another new battery with an increased 1720mAh capacity (up from 1220mAh)
• 5K video at 30fps video shooting (up from 4K maximum)
• Live streaming at 1080P and webcam functionality straight out of the box
• HyperSmooth 3.0, offering more stable footage than existing HyperSmooth 2.0
The latest set of leaked images, show that the new action cam with a a front LCD camera - mimicking the design on the DJI Osmo Action. The front screen makes it easier to frame yourself up for biking or surfing, as well as vlogging.
The Hero 9 Black is expected to cost $439. or a 10% price hike over the Hero 8 Black, when it launched at $399.99.
Sidd