It has been bugging me that my GPH4 lens diameter is just a hair bigger that the GPH3 lens. I have a 25mm to 37mm lens ring that slips nicely on the 3 lens barrel and allowed me to use my macro lens. It was snug but slipped on and off with ease.
The 25mm to 37mm was way to tight to get on the barrel of the camera so I could not use them anymore until....
I found a Lens ring adaptor that fits on to the waterproof case of the camera. It has an allen wrench that screws into the sides to hold on. The result is a 52mm lens holder.
I then was able to find a step down lens adaptor from 52mm to 37mm so now I can use my macro lenses again.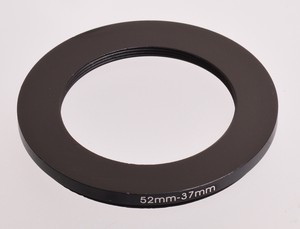 I am excited to have a nice easy way to be able to use the lenses again that does not damage the camera.
I was thinking that it might be interesting to see if there is a 52mm telescope adaptor so I can get some cool shots of the stars.
Sidd