SO this might be a good chance to get the drone up (less that 100ft) to see if I can get some video. Forecast says clouds.... uggg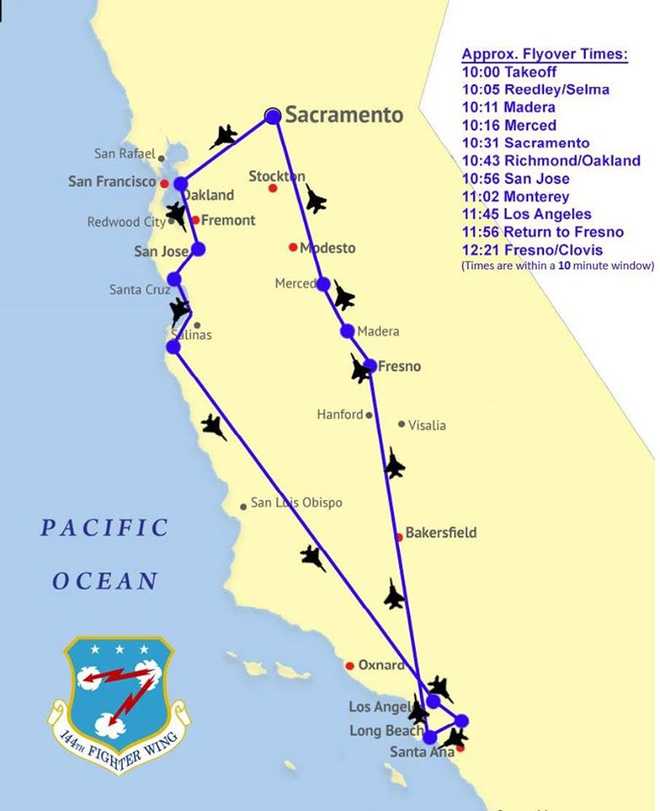 The California Air National Guard will fly over parts of the state on Wednesday as a tribute to health care workers, first responders and others on the front lines of the novel coronavirus outbreak.
Four F-15C Eagle fighter jets with the Guard's 114th Fighter Wing will take off from the Fresno Air National Guard Base at 10 a.m.
Advertisement
The pilots will then fly over medical facilities in the San Joaquin Valley, Sacramento, Bay Area and Southern California, the guard said in a statement Tuesday.
The flyover will cover the towns of Reedley, Selma, Madera, Sacramento, Merced, Richmond, Oakland, San Jose, Monterey, Los Angeles and Clovis.
Sidd