This is not a quiz, but a real life mystery. I was asked if I could identify this object found in an 1800's era house. Several reverse image searches and have been unsuccessful..
Here is the photo of it I received: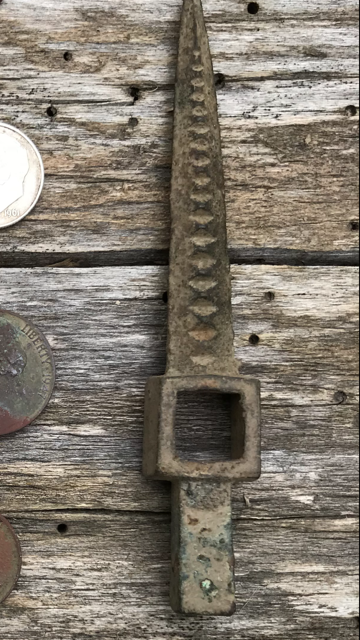 I cut it out for the reverse image search: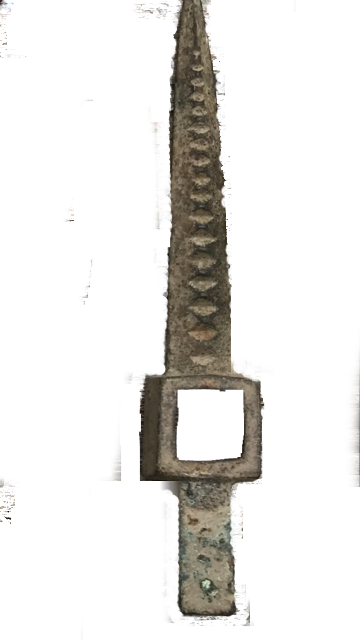 The small, round hole at the bottom contains a copper pin.
My first thought was that it was some part or attachment for a hand tool, but the copper pin is an odd thing to be part of a tool.