DJI Spark drones will not fly after 1 September unless owners apply a mandatory software update, the device's maker has warned.
DJI said the update to the small drone's core software fixes some flight control issues suffered by the gadget.
The drone maker said it had warned owners about the deadline so they could avoid having their craft grounded.
But the mandatory update has caused some owners to question the control DJI retains over their devices.
In a statement, DJI said the update would improve how the Spark manages power. It also helps it work with smart spectacles that give owners an immersive view of what the drone films.
It added: "If the firmware of either the aircraft or the battery is not updated by September 1, Spark will not be able to take off."
The update is now available via the Go 4 management app used to configure and fly the craft as well as DJI's Assistant 2 desktop software.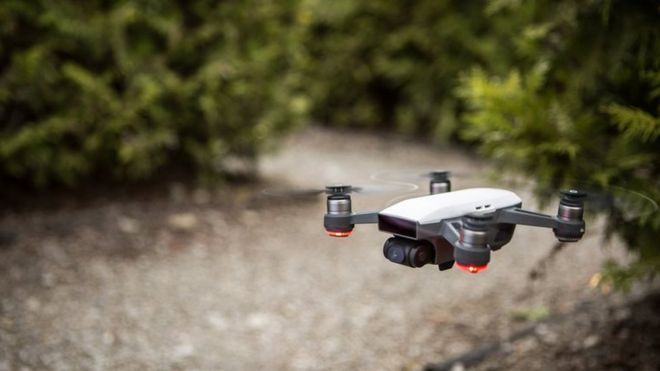 Sidd